Myrtle Beach is Pet Friendly
Our goal is to help you enjoy a pet friendly vacation and to give you a network of services, tips, locations and other information that will be helpful during your stay in and around our wonderful Grand Strand. Myrtle Beach is a great destination to vacation with your family and your furry friends and there are many things to see and do with your trusted companion that will make your vacation that much more enjoyable. There are many hotels, resorts, campgrounds and vrbo's in our area that are as welcoming to four-legged guests as they are for those who stand on two feet.

It can be confusing to choose the right resort, be aware of the local laws, and know the locations of nearby dog parks to your hotel. There are doggie daycares or sitters that offer their services, great nature areas and state park trails all along the Grand Strand to walk with your dog, even the new Myrtle Beach Boardwalk is pet friendly featuring water fountains for pooches only. We will show you what is available so you can be assured that your faithful companion will be taken care of while you enjoy the many attractions that we have to offer.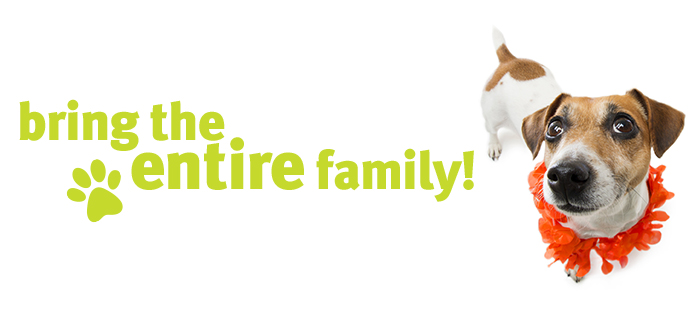 Pet Friendly Hotels / Resorts
Look through our many Myrtle Beach Pet Friendly Hotels – you are sure to find one that is perfect for you! Even though many resorts along the beach still do not allow a four legged companion there are quite a few accommodations that will accept your furry friend. There are also several vrbo's that allow dogs in their condos or homes. The resorts that do will charge a small fee in addition to a few rules and regulations you must follow while you stay at your Myrtle Beach hotel. These rules are for everyone's benefit so your pet is protected and one and all can enjoy their vacation.
Groomers / Doggie Daycare
If you want to spend the afternoon at the beach while your dog is getting groomed – you can do that. There are also mobile dog groomers that will come to your hotel! Many groomers in the Myrtle Beach area also offer doggie daycare services and special daily vacation boarding for your pet. So go ahead and book that fishing charter or a day trip to our historic sites up and down the coast, your best friend will be in good hands!
Veterinarians / Restaurants / Pet Stores
If your pet becomes ill you will find many skilled veterinarians listed that offer their services along the Grand Strand. These vets are caring and will take care of your furry friend during your vacation in Myrtle Beach. On this site you can also check out pet friendly restaurants that will let you bring your four legged friend while you enjoy your meal. What is better than sitting on a deck overlooking the ocean, enjoying great food and the company of your dog? Or if you run out of food or need a new toy there are several national brands that have retail shopping outlets in our area, including Surfside Beach, North Myrtle Beach and Pawleys Island.

We encourage you to share this site with others who want to enjoy a great Myrtle Beach pet friendly vacation with the "entire" family. On these pages you will find an all purpose information guide for those who would not dream of leaving their furry friend at home and missing out on all the love and companionship that they would add to your holiday in Myrtle Beach. The love and companionship that a family pet provides doesn't have to take a vacation when you do.